What Upgrades Increase Home Value?
Home improvements are geared towards increasing your home value. If you're selling your house for the first, this may be one of the top questions on your mind. Some homeowners believe they'd need to carry out general home improvement projects to give their home a selling privilege.
Not all home renovations are created equal when it comes to improving your home value. While some home improvement projects can increase your home value, there are also remodeling projects that can cause it to decrease.
However, it doesn't follow that you should cease making home improvements. If you haven't noticed, the pandemic period saw a remarkable rise in real estate values.
What upgrades can increase your home value? This article summarizes the information you need to evaluate your home value regarding remodeling projects that can be upgraded.
Improvements that increase the home's actual square footage or give it a more prominent, airier vibe
Home buyers always appreciate ample space; historically, they have desired much more than they do now. They need more living space or rooms than those in their existing space, typically in the form of extra bedrooms, baths, and a garage for cars (preferably a two-car garage).
Start with the living room. Add square footage if you want to expand your living space because your home requires additional space. Adding square footage is one of the top home renovations homeowners also consider to improve their property's resale value.
Convert or build a home office
According to a poll by HomeLight, the number of people who work from home has increased. Most buyers are more concerned with a home office than a property's readiness for immediate occupancy or minimum square footage. Prospective buyers occasionally look for additional home offices.
It will probably be wise to allocate new space or use it exclusively for a home office. The more expensive option would be to construct a backyard ADU (accessory dwelling unit) or extension to make space for an office in a walk-in closet.
According to HomeLight, a home office increases a property's resale value by over $10,000. However, this number may be even more significant since more Americans are embracing remote work.
Finish your basement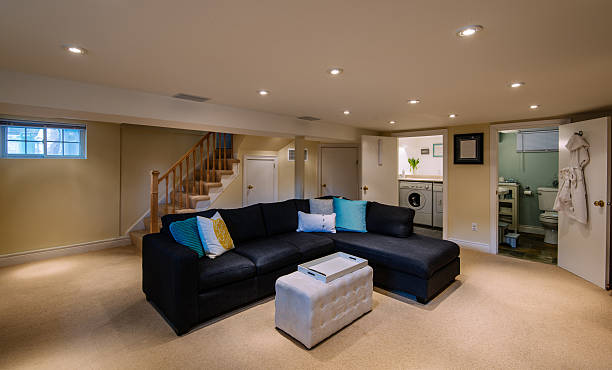 Your basement can be used for more than just storage. If you own an unfinished basement, you may have space for storage, but you're sacrificing livable space that prospective buyers could use for a home office or entertaining.
But there is still work to be done. HomeAdvisor says this project entails painting, drywalling, and installing flooring, but it gives potential purchasers a "valuable blank canvas."
The average cost of finishing a basement is $18,400, but it may cost as much as $34,000, primarily dependent on the size of the space. A finished basement will average regain around 70% of its sale cost.
Open up the floor plan
People need dedicated space to work, but they still want to enjoy family time and entertainment. Because buyers may have the opportunity to create the spacious layout they desire, NAHB's (National Association of Home Builders) survey shows that, most of all, buyers, want an open design between the kitchen and dining room, followed by an available arrangement between the family room and the kitchen, desired by other buyers.
The NAHB emphasizes that a house still needs structural support and a clear separation of spaces. (Additionally, some architectural designs, such as two-story or Colonial homes, are incompatible with this alteration.)
To get that open layout and inviting natural light, their experts advise consulting with an interior designer or contractor before taking a sledgehammer to the house. Finally, buyers want an open layout between the family and dining rooms.
Upgrades that enhance your home's curb appeal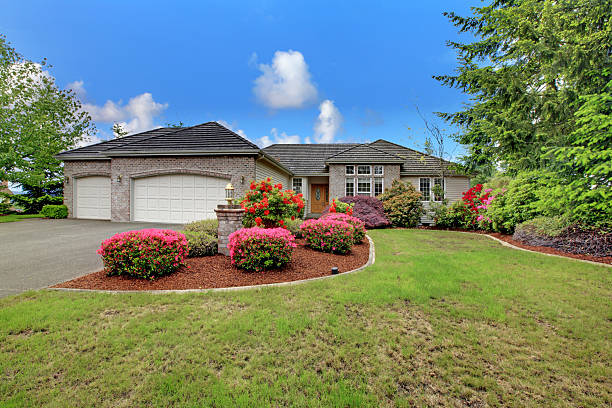 The first impression matters. Before potential buyers even step inside your house, they are drawn in by its curb appeal. Lovely landscaping suggests that you take care of your house. A home with excellent curb appeal adds value to your home and might fetch a higher price than one without.
You don't need to spend much money either. According to HomeLight's research, essential yard maintenance like mowing the lawn, fertilizing it, and pulling weeds cost roughly $340 but has a 539 percent ROI.
A new walkway might be added, or your home's siding can be scrubbed to improve curb appeal.
Add stone veneer to the front of your house
If your home is a mid-range home, you can add stone veneer to the front of it by taking design cues from places like the rounded texture of Nottingham Tumbled Ledge by Coronado Stone Products or the sleek lines and vibrant colors of Chisel Gray Stacked Stone by Glen-Gery.
According to Remodeling Magazine's 2021 Cost vs. Value Report, replacing a 300-square-foot band of preexisting vinyl siding from the bottom third of the street-facing exterior with attached manufactured stone veneer costs an average of $10,386. Still, it recoups roughly 92 percent of that at the sale.
Get a door of steel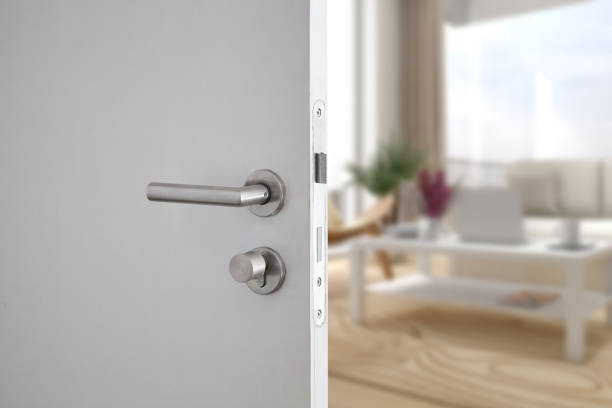 Buyers value metal's ability to block out cold and have low maintenance requirements. According to data, replacing an old entry door with a steel one during the last four years has returned somewhere between 65 and 91 percent at resale.
Replace your garage door
Is the garage door looking a little dingy outside or making strange noises? Or perhaps the style is now dated compared to what your neighbors have? A new garage door is also likely to be worth the investment.
Considering a garage, the typical garage door replacement costs $3,611 and earns $3,520. A new garage door is one of the most cost-effective home improvements since it can boost curb appeal.
Update your house numbers and mailbox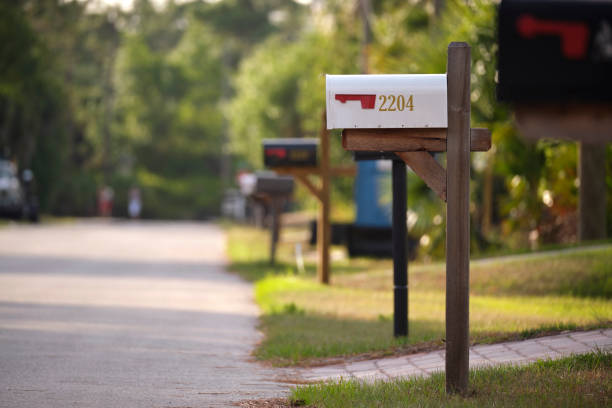 A well-placed and decorated mailbox might attract the buyer despite being as unattractive as other home components. Furthermore, it can reflect the character of your house: you have a lovely place, yet their mailbox is an old, dented one, leading you to wonder, "Well, what's the inside like if they can't even update a mailbox?" It leaves a wrong impression.
For home numbers, black 4-inch aluminum nail-on numbers start at around $2.50 per digit.
Retouch or repaint your exterior
If you're on a budget, you don't have to repaint your whole house to make it look new again. Just touch up flaking, or chipped paint, or paint the front door and trim.
Depending on where you live and the home's existing condition, painting the whole exterior of your house will be based on those. It has an average cost of  $3,048, and You're likely to add over $7,500 in resale value with a new coat of exterior paint.
For other kinds of brightness and glow, pressure wash the exterior to remove dirt and mold. Pressure or power wash the sidewalk, driveway, patio, or deck for a complete refresh.
 Add a parking spot
The parking space is another enormous move at home improvement. Consider constructing a concrete parking lot if you live in a city or a highly congested area where street parking is scarce. However, the location of your property might affect the cost of building one.
 These seemingly everyday actions significantly differ in how quickly and for how much your house sells. Additionally, since your buyer won't need to ask for repairs due to their inspection, it can simplify the bargaining process.
Upgrades that improve outdoor living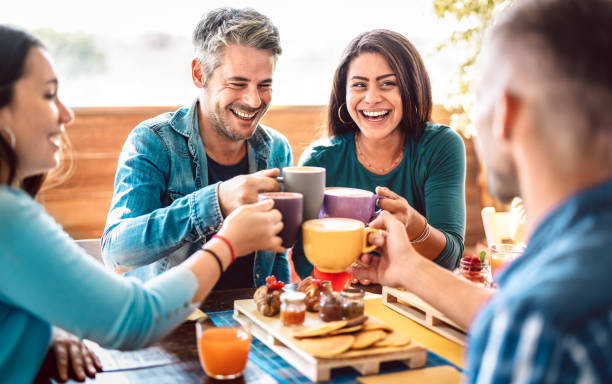 Fresh air has an intriguing effect on house preference. This further demonstrates the desire of many homeowners to have an attractive and well-landscaped exterior.
Americans enjoy the outdoors and wide-open landscapes. According to a poll conducted by the top brokers in the HomeLight network in the fall of 2021, outdoor living spaces are third on the list of priorities for homebuyers. It is regarded as a fantastic enhancement that raises one's home value.
Add a wooden deck or patio
A deck or patio is typical of a home's backyard living space. It's a spot to eat, drink, have fun, or spend some time working outside. On average, a backyard deck increases a home's resale value by nearly $7,000, and a deck may be built for between $4,380 and $10,080.
If you have wood floors, you'll likely need to refinish them to return them to their former glory.
Therefore, it's possible that you can get a positive ROI on your project or perhaps break even.
Put in a fire pit or outdoor fireplace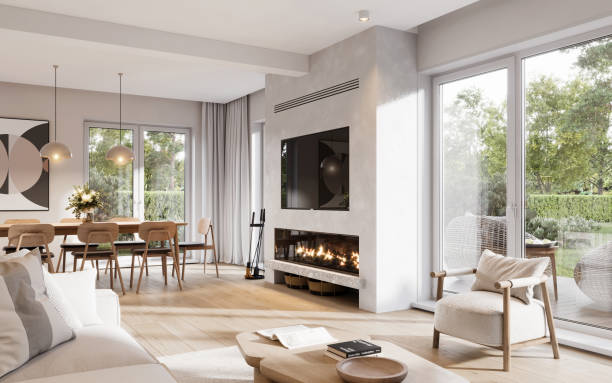 Like many other attractive and exciting house features, buyers like to sit in an outdoor space. This provides a cozy setup for friends and family to gather even when the evenings get chillier.
While it is an easy-to-build setup, but also a good home improvement project.
Choose the pool and hot tub package
Hot tubs and pools make great places to unwind. However, installation is relatively expensive. In the last few years, the ROI of this project has increased, which may help you justify the expense if you can fit it into a pool-building company's busy schedule.
However, the cost of building an in-ground swimming pool can be far higher than $30,000, so you'll need to compare your costs and enjoyment of the feature against the increased resale value in your market.
Decorate your front porch
A front porch is a popular feature of the exterior of a house. Typically, it is known to take rocking chairs or other cozy seating offering a safe way to visit with neighbors or have a quiet cup of coffee. 
The front porch will be a good seating for elderly family members to sit and breathe in the fresh air.
Use an outdoor kitchen to prepare meals while stargazing
Everyone seems to desire an outdoor kitchen. A reserve add-on that was formerly reserved for mansions. Outdoor kitchens frequently have features like cabinets, light fixtures, a bar, a sink, typical kitchen appliances, and occasionally a flat-screen TV, in addition to a built-in grill. Depending on the budget, they might be wealthy or straightforward.
If you finally get to own one on your property, you will even have an advantage in selling. Buyers will adore it for the same reasons.
Upgrades in important rooms that add style yet cost less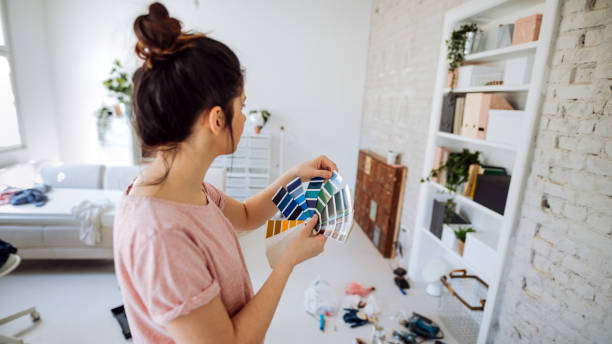 Bathrooms and kitchens promote home sales. Making functional changes in these spaces might give buyers a breath of relaxation rather than doing financial calculations.
Replace the hardware in the kitchen and bathrooms
Replace the hardware with brand-new faucets, drawer knobs, and old light fixtures with modern ones and pulls in a matching design for the most outstanding results. This low-cost change can significantly influence sales because everything feels brand-new.
Try oil-rubbed bronze fixtures if your home has more traditional lines or brushed nickel and matte-type stainless steel fixtures for a contemporary look. Trends differ from region to region, however.
 Better to choose a moderate, mid-range kitchen remodel if your goal is to recoup as much of your money as possible. When it comes time to sell, even a minor kitchen remodel can generate an 80.5 percent return on your investment.
Do a minor remodel rather than a costly one
Save money by avoiding hot towel racks, heated floors, frameless glass enclosures, and body spray fixtures. The solution is new standard fittings and ceramic tile floors.
Consider painting your cabinets to update them while saving even more money. We advise painting any outdated cabinets if they are paintable.
Your hardwood floors can be refinished or updated with premium vinyl planks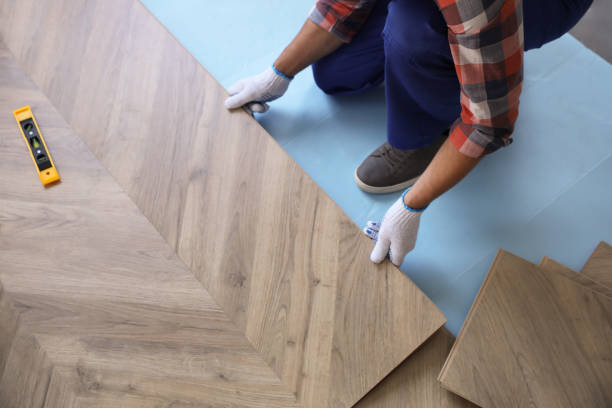 The cost recouped on updated flooring depends on your house's price range and its current condition.
However, if you have pets or your flooring has seen better days, a few thousand dollars to replace or revive it is well spent. You may consider the vinyl planks because they are durable, aesthetic, and clean up easily.
Paint in a neutral palette
Buyers can easily see their items in the room, and because they also make the home appear its best in online images and listings, light, neutral wall colors make for an intelligent resale palette.
Select a neutral color scheme that unifies the entire house, makes space look more prominent, and appeals to a wide range of potential purchasers to increase the value of your home for sale.
The warmth your property exudes can be felt by potential buyers when the interior walls are painted in a neutral, inviting tone. If not, they may find it simple to manipulate if they wish to change the color.
Upgrades that reduce maintenance hassles
For some buyers, older homes are typically off-putting, especially given their deteriorating qualities.
If your home is between 10 and 15 years old, several expensive items that purchasers might need to fix or replace in the foreseeable future might cause them to seek elsewhere. Make a few improvements right away to get your best-asking price.
 Replace an aging HVAC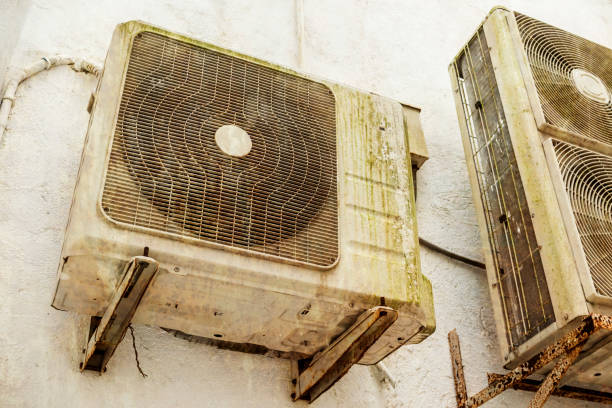 Buyers recognize that a home's HVAC system is nearing the end of its useful life without proper maintenance when they inquire about when it was installed or changed and whether the house has a tankless water heater. This is because HVAC systems may not be built to last for a very long time.
Install new siding
You're looking at a respectable return on investment if your home's siding appears worn out or if you need to replace it because the brand you now have has been in the news due to durability or mold issues.
Upgrades that make your home more efficient
According to the NAHB, buyers are willing to spend more for a home if it reduces their annual utility bills.
These upgrades can help:
Old toilets should be replaced with low-flow fixtures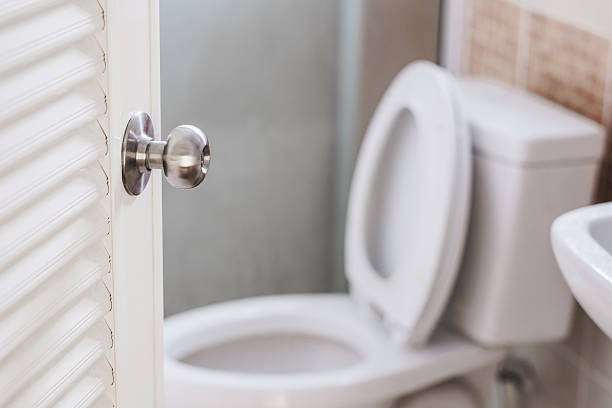 Your old toilets may theoretically function but aren't as effective as more recent ones. Not to mention that it's frequently preferable to think about toilet replacement rather than repair if your old toilets start to show their age by breaking, leaking, or clogging.
Finding the issue and fixing it usually costs more than buying a new toilet, especially considering the long-term savings of a new, water-efficient model.
Old toilets don't last long, though; regular repairs could cause more deterioration. It would be best to find an alternative.
Install windows and energy-efficient appliances
Depending on your climate zone, the government sets different minimum energy-efficiency standards for new windows across the country. Saving money on heating and cooling costs can be achieved by installing Energy Star-rated windows; it stops heat flow and reduces outside noise.
According to a survey of HomeLight agents, you will probably recoup an estimated 80% of the cost of window replacement during the sale of your home.
Install windows and energy-efficient appliances. More than 90% of all house buyers in the NAHB poll rated Energy Star appliances, windows, and lights as either necessary or desirable home features. The Energy Star symbol is a federal certification that these products consume less Energy without losing performance.
Upgrades that take into account the trends and demographics in your area
Certain elements appeal to various populations and geographic regions depending on your neighborhood and pricing range.
For instance, according to the National Association of Realtors, millennials continue to make up the largest segment of homebuyers. Their top priorities include smart home technology like keyless entry and premium Wi-Fi.
However, buyers who are getting close to retirement enjoy comfort and characteristics that support aging in place.
Consider the following upgrades depending on the predominant sorts of customers in your market:
Make your laundry room more accessible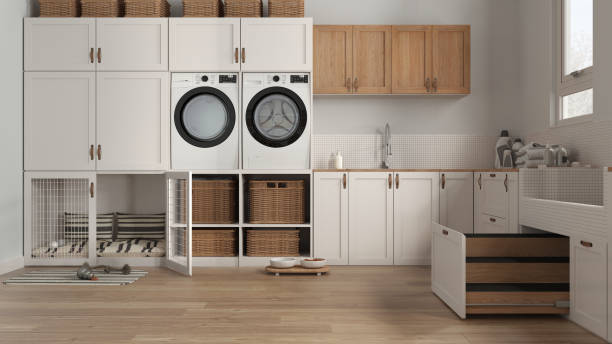 Both buyers and tenants value having a laundry room, so having one is crucial. According to the NAHB, it is still the most desired feature (ranked at 87%), and many purchasers prefer to avoid using the stairs for laundry.
Some purchasers are very particular about where they want their laundry room to be located. Others prefer to reach their laundry room from their main bedroom, and they may also access it from your hallway. Some people would rather have their laundry room connected to the main bedroom than the kitchen for ease and accessibility.
Turn your shower into a walk-in
Making your shower a walk-in shower will provide a unique yet exhilarating bathing experience. Families with kids still enjoy bathtubs, but more and more individuals favor walk-in showers.
It is not surprising that many families would like it, given that it usually offers a spacious ambiance. A walk-in shower will increase your property value. Other home upgrades, however, are just as much about boosting your property value as they are about making it more comfortable.
Install smart features
A smart thermostat allows you to phone in instructions, such as turning on the heater before you come home and can modify your home's energy use based on the most recent gas or electricity costs.
According to the NAHB, programmable thermostats, security cameras, video doorbells, and wireless home security systems, all have widespread appeal, with higher-income purchasers appreciating them more frequently than energy-efficient products.
What adds value to a home?
When you look around your home and wonder which updates are worth making, consider whether the project would help future buyers see your place as somewhere they want to live.
Are certain rooms of the home dated by decades? What construction materials can be used to increase my home value? What will appeal to a future buyer the most? Do you lack the modern features and amenities that a remote professional would need to balance work, family, and relaxation? Will the update add convenience to daily life or bring joy with the beauty of fresh and modern materials?
Get your focus right. Maybe it's time to add a patio or convert a spacious closet into a home office. Then it's probably a safe bet, but the cost recouped will depend on your market and picking the suitable styles.
Keeping up with market trends can help you recoup as much of your spending as feasible for the best return on your investment when considering a remodeling project. Your home's location and current value will ultimately determine how much value a project adds.
When in doubt, this is where real estate professionals come in. Run your renovation plans by a top-rated local real estate agent who can tell you what's trending in the area. Before engaging in any real estate transaction, seek the advice of a legal, accounting, or real estate professional.
We are interested in your success. Our goal is to give you the best advice to help you make smart personal finance decisions.
Home upgrades FAQ
What is Vinyl siding?
Vinyl siding is plastic exterior siding for houses and small apartment buildings, used for decoration and weatherproofing, imitating wood clapboard, batten board, and batten or shakes, and used instead of other materials such as aluminum or fiber cement siding. Wikipedia
What are the top home improvements that add the most value?
Top home improvements that add the most value include:
Add a pool

Finish a Basement

Add up to a 3rd Bedroom

Adding a Full Bathroom can also add the most value to your home.