What Not To Fix When Selling A House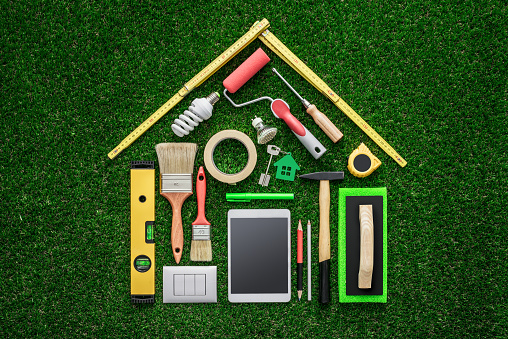 Not only is the real estate market competitive, people in the housing business often feel compelled to undertake 'upgrade' programs to gain an advantage over their competitors.
 For a buyer, it may not be all that necessary to compete with other buyers except when it could be in the aspect of who is more likely to buy a cheaper house; for sellers, well, the competition is more in the corner of who is more likely to sell.
While this urge for homeowners looking to sell their house may not be as vague as it sounds, the idea of a repair in the hopes of a home upgrade overwhelms many sellers because they feel they have to fix everything.
Sellers need to take note of house defects that can cause their property to sit on the market longer than necessary. Why? Repairs are central to giving your house a potential selling chance, but does that mean the seller makes the entire fix or repair in the property?
In a home sale, it can be not easy to decide what needs to be fixed and what shouldn't. In this article, we shall point you in the right direction regarding fixes that a seller should pay more attention to.
How to decide what not to fix when selling your house
In theory, you should receive more offers the better your property displays, but is that the case? If the return doesn't justify the cost, you can "over-improve" your home to the point that you lose money.
Let's look at these phases that will assist you in deciding how to handle repairs as you prepare to fix them when selling your property on the real estate market.
Consult a reputable local real estate agent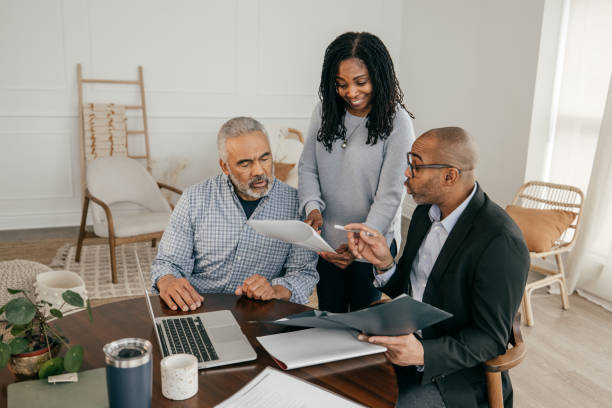 A seller may be too keen on selling and forget to notice what repairs are necessary. This is where an experienced real estate professional comes in.   Find out from your top local agent what needs to be renovated or mended. Their responsibility is to advise you on how to maximize profits by highlighting which improvements and repairs are required and where to maximize savings by postponing some tasks.
If you are aware of potential repair needs but are unable to finance them, or if you want to do just enough to attract potential buyers but don't want to spend much money on renovations and repairs that won't help your home sell for more money, aim for anything between "as is" and "turnkey."
Many sellers overspend on fixing and upgrading things that don't make a difference to the home's value. Real estate agents can advise on which tasks would yield a high return on investment in the home-selling process. Other jobs might be time-consuming because they are familiar with the area and the market situation.
A knowledgeable local real estate agent should be familiar with market conditions and have a solid notion of the repairs that must be made to bring your house up to par with similar sales at the desired price.
Determine whether you can recoup your expenses
When it comes to the matter of recouping, know that it depends on the real estate market and where you live. You may also consider whether home repairs, renovations, or improvements add value and provide a good ROI.
Evaluate your home upgrades. Prospective buyers generally focus on certain home areas, such as the kitchen area, which typically yields the most significant return, followed by the flooring. The less expensive upgrades, like painting and gardening, could offer more value for your money and be a safer investment.
Determine and eliminate vanity fixes
If you are a homeowner, you could be inspired to take out the worn-out to-do list because you are currently trying to sell your house. While this is okay, keep in mind that everything may not need to be fixed and that your home doesn't have to be in model-home shape.
Some indicators might help you decide what repairs are necessary. They are warning ideas to be on the lookout for when you choose what repairs to make before listing your house.
 I had always intended to fix it
Every homeowner has a wish list of improvements or repairs that never got done because of time and money constraints. Nobody likes to be viewed as a slacker. A vendor could feel overburdened and only complete some tasks in part, leaving other jobs waiting. Because some customers might have a different to-do list than you do, this might not even be worthwhile. Such a homeowner would be best to concentrate on completing only the tasks that will result in the highest return on investment.
Buyers shouldn't have to see my house this way
Our homes are a reflection of who we are as people. Opening up our houses to outsiders for showings can be stressful or embarrassing for sellers because people can tell a lot about us just by looking at how our homes look. You worry about how others perceive your sense of style, taste, and cleanliness in your home. Naturally, you want your house to appear at its finest so that potential buyers won't be turned off or make judgments about your property's fitness. However, be aware that a buyer's attention to detail is frequently a sign of a genuine interest in buying your house.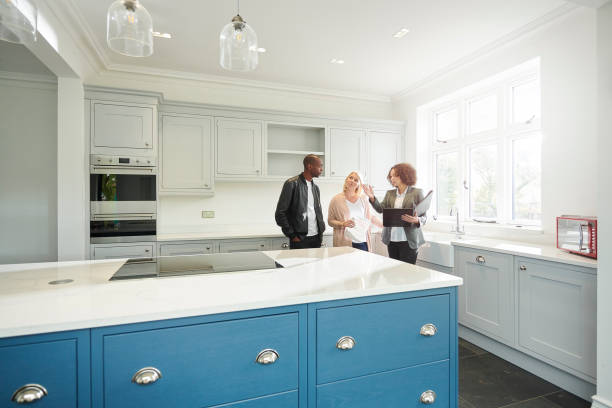 Upgrades and fixes will mask irreparable property faults
Regardless of the repair work you put into covering a fault, some flaws cannot be overlooked. To put it another way, no number of modifications or renovations will be able to hide the fact that the property has serious faults that will undoubtedly lower the sale price. Trying to hide these damages, such as by covering up a busy street or a powerline, might be a waste of money. However, some homeowners believe that showing off an enhanced, fully restored home will make up for the loss brought on by an irreparable property defect.
When not to fix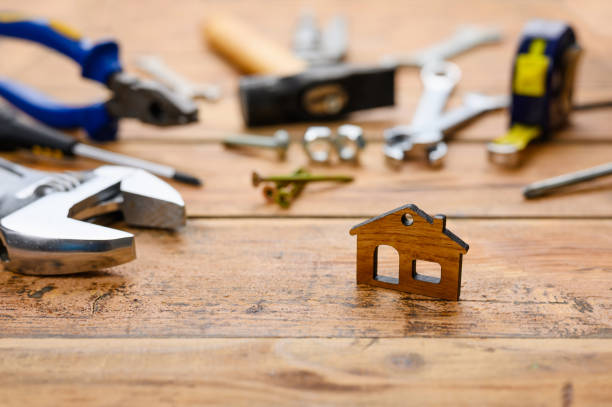 When selling a house, and you don't know what to fix, it would be a good idea to take your local agent's guidance in figuring out what repairs your prospective buyer pool would demand and which ones they're willing to accept if you don't make them.
You can typically avoid the following routine maintenance on your do not fix list:
  Minor electrical issues
Major repairs are necessary for some minor electrical issues because they threaten safety.
For minor repairs, fixing simple electrical problems like exposed wires, dead outlets, dangling light fixtures, an outdated electrical service panel, or a light switch with no effect might not be necessary.
Cosmetic flaws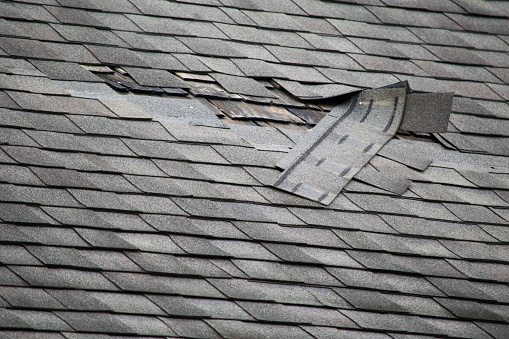 Most cosmetic issues are often simple to resolve. Painting and landscaping are two examples. A few damaged tiles, obsolete finishes, or slight scratches on hardwood floors could be more noticeable cosmetic faults.
Depending on how much time and money will be required, specific problems might be relatively simple, so you might wish to handle them yourself. However, you risk doing more harm or spending more money than a project is worth if you're not exactly a handyman.
The effort and money required to upgrade these features are not worthwhile as long as they are clear and functional. Before making any cosmetic alterations, consult your realtor. They can advise you to forego making minor improvements and concentrate on more expensive issues instead, such as repairing the furnace, foundation damage, and leaks.
Sometimes, no number of improvements or fixes will be able to draw attention away from significant flaws in the property that are certain to drive down the sale price. There isn't much you can do to conceal a powerline or a busy street, let's face it. Your yard's size won't increase by itself. Additionally, your square footage is not.
Building code issues that are grandfathered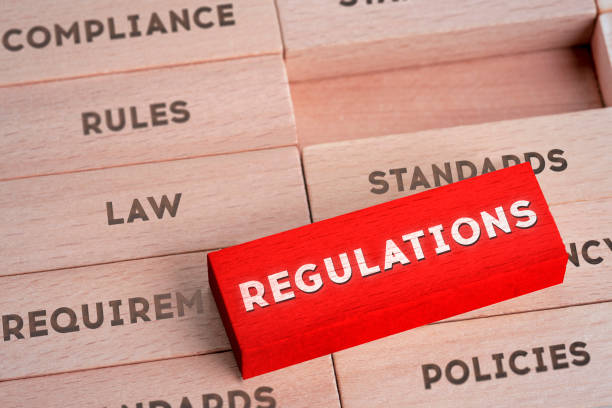 Regardless of whether your property is grandfathered in, you might not need to do any repairs to sell it significantly since construction codes change over time.
It is usually regarded as "grandfathered-in" and does not have to adhere to the most current rules if the house was legitimately built by the current building codes.
Unless a home is spanking new and adheres to your city's most recent code requirements, it is not up to code. A home must not be updated with current code requirements before being sold. Typically, the home inspectors will address all the building code items or any water damage issues in the inspection reports.
Driveway or walkway cracks
It's a minor fault, so the seller should not have to make a priority out of it. Typically, driveways and highways are known to get cracks with frequent pressure on them.
Because soil movement usually causes hairline cracks, a driveway or walkway crack won't deter a potential buyer unless it is sufficiently large to pose a risk. Few buyers, meanwhile, are demanding enough to let a few driveway or sidewalk cracks ruin a deal.
Normal wear and tear
Since buyers spend most of their time scanning rooms and attempting to squeeze as much as possible into the brief (15 to 30 minute) showing time, it is unlikely that they will notice all the minor visual flaws and problems throughout your home.
Normal wear and tear, such as minor cracks, tile flooring scratches, or old-fashioned bathroom vanity, are to be anticipated. Focus your resources and focus on things that are damaged and a significant eyesore because it would cost hundreds or even thousands of dollars to correct all of these minor flaws. Also, such treatments aren't a big deal to tear up and replace.
Carpet or flooring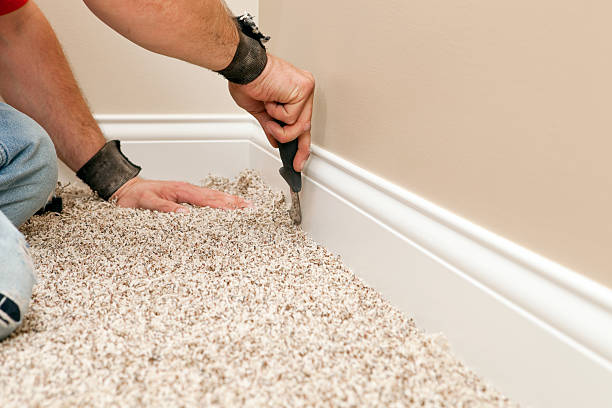 Given that various people have different interests and preferences, the final buyer of your property may pull out the carpet to replace it with wood, laminate, vinyl, or even another type of carpet.
The flooring is a matter of personal preference that might vary from one buyer to the next, much like the kitchen and bathroom. As a seller, you can save money by hiring a steam cleaning business to treat an unattractive old carpet because it appears neglected rather than spending money (extra cost) to replace the carpet.
If there is a strong pet odor or the stains are so severe that they would prevent a buyer from purchasing the home, you might want to consider replacing the carpet.
Windows and window treatments
You could need to repair unattractive or damaged blinds in your home. Remove the blinds to save money rather than purchasing new ones. You can also let in extra natural light by removing your blinds, which will enlarge the room. In the same way, window screens that are ripped or broken should also be avoided.
Because there are no blinds, no buyer will decide not to purchase your home. Investing time and resources in anything that will not influence the buyer's choice is not worthwhile. However, most buyers understand that broken seals can cost hundreds of dollars per window.
Replacing removable items
Sometimes it's simpler to get rid of shabby or outdated objects than to replace or upgrade them. Money can be saved as well.
Even if those window treatments fit in your new house, it's not always practical for sellers to take removable items with them
But rather than leaving them behind if they're not in excellent shape, outdated, or make the room too dark, take them down before listing the house - and don't replace them.
Partial renovations to the kitchen or bathrooms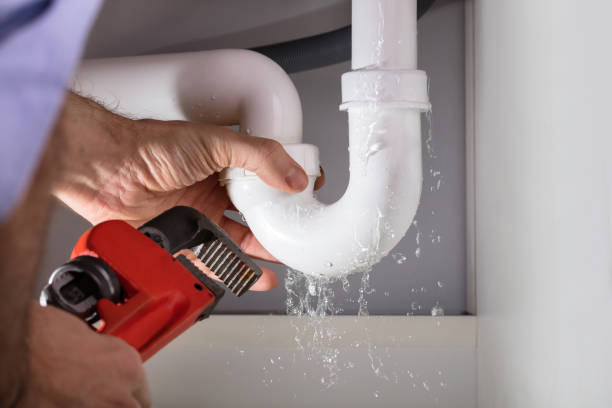 Bathroom and kitchen remodeling costs a lot of money, which is why sellers frequently do them. It can be pretty expensive, and often, after spending a lot of money making expensive partial remodel to these rooms that will add little to no value and end up being a net negative, buyers may decide against buying the property.
It is best to do as much decluttering and thorough cleaning as possible as a home seller. Instead of a half-baked redesign with decisions they would frequently never make themselves, this gives the buyer a clean slate to deal with.
Either completely renovate the space to achieve the desired aesthetic or leave it as-is and let the buyer complete the job according to their preferences.
Partial room upgrades
If you don't have the time or money to complete an upgrade or redesign, it is wiser to put off starting a home improvement project. It will be evident how severely the rest of the space needs renovations if you even start and stop, and it will also be challenging for potential buyers to imagine the finished result.
Old appliances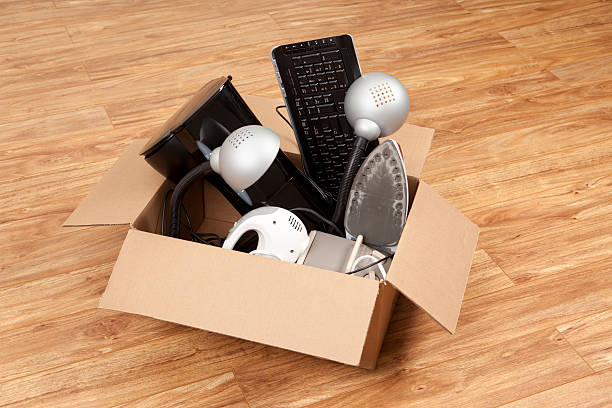 The sale of your home may suffer if the old appliances are outdated, more than ten years old, inefficient, highly worn, barely functioning, broken, or missing. Why spend so much when you can get by with used appliances when buying new ones might increase the value of your home while costing you thousands of dollars?
If you opt to buy brand-new appliances, you don't have to buy top-of-the-line, high-end items to impress a buyer; essential new appliances can improve the appearance of your home without costing a fortune.
Paint in some rooms
You probably don't need to paint any rooms before putting your house for sale unless you have a lime green room. On the other hand, upgrading the paint in some rooms might highlight the dull color in other parts of the home.
If you repaint, the new owner will likely paint over your meticulous work.
How to decide whether or not to fix something before selling your house
How would you know whether to fix it before putting your home up to be listed? Begin by asking yourself these questions:
·        Would the final product be something a customer would still probably change?
·        Will this result in a lower sale price for my home than nearby comparable sales?
·        Could fixing this cost me more than I'll be reimbursed at closing?
·        Will my home be on the market longer than it should?
·        Does this make a buyer less likely to offer my property?
What repairs should I do before listing a house?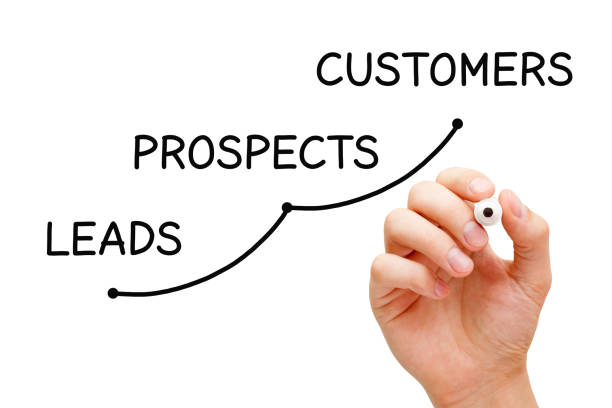 Now that you've thought about which ones should be lower on the seller's priority list, let's list some repairs worth completing before selling your home.
Using minimal landscaping to increase curb appeal
The point is to spend reasonably on landscaping projects that can improve curb appeal to give buyers a good enough reason to buy your nicely managed property with a good exterior. It should rather be cost-effective yard work that adds curb appeal.
Adding fresh mulch, pulling weeds, mowing, laying a few squares of grass, planting cheap plants or flowers, and pruning back overgrown foliage are all reasonably cheap improvements that can significantly boost the appeal of your home. You can also increase curb appeal and improve energy efficiency by upgrading the insulation.
Neutral paint
A fresh coat will come in handy occasionally for revamping when selling a house. Consider purchasing neutral-colored paint if your home has a lot of bright colors that can turn off buyers. Don't prioritize these types of Don'trs highly unless the paint or landscaping significantly detracts from the home's appearance.
Rarely will home's like off-white or light grey lead you astray. Avoid using dark, solid colors that can turn off potential customers. Getting as many people as you can is the goal. Keep the paint colors neutral and avoid any trends that won't be popular with most people won't-your home needs a fresh coat of paint. Therefore, they are a wise decision even if you dislike simple or neutral hues.
Ineffective fans and lighting
It can be transformative in a room. This is an example of a small investment that can increase the value of the home and decrease the time the property is on the market.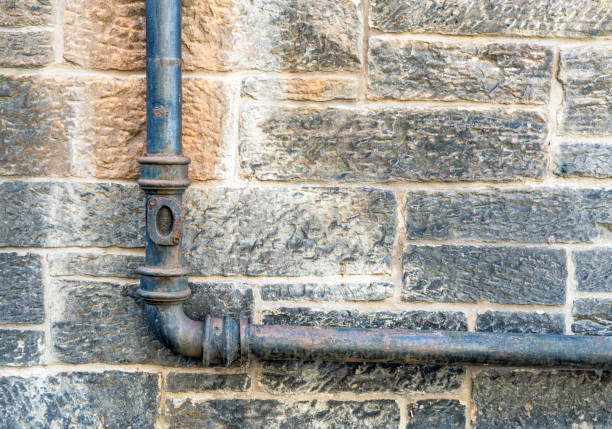 Anything broken
Everything that negatively impacts the capacity to live comfortably in the home must be addressed or enhanced, including minor problems. They are disturbances that must be fixed if they make habiting uncomfortable and can make a property not sell quickly. Broken water heaters, doors, and HVAC systems are a few examples.
Your home might not be marketable to many purchasers if a buyer cannot quickly unload their moving truck in the driveway, move in, and live there.
Show potential, not perfection
Remember that your objective while getting your property ready to sell is to demonstrate its potential rather than to polish it to perfection. Avoid the temptation to fix everything you believe is broken in your home because doing so will cost you money or drive potential buyers away.
Any code bugs that have been grandfathered in should not be touched. Before investing your time and money in repairs, speak with your real estate agent about the work the market expects.
To maximize the sale of your home, an expert real estate agent can assist you in creating your fix-and-don't-fix lists.
Find out how much comparable houses are selling for, and ask your realtor for a comparative market analysis (CMA). You might not need to make any repairs before selling if everything on your CMA at your intended sale price is in a condition similar to yours.
Selling a house also requires the seller to be timely. For example, if you must renovate your bathroom, do it now to relish the process. Making the necessary improvements before selling won't be profitable. (According to the National Association of Realtors)
Whether a traditional sale, keep your home updates in line with your neighborhood and comparable homes, compare the properties in the area, and calculate the return on investment (ROI) to see if the renovation makes financial sense.
What not to fix FAQ
 What are the renovations that are worth doing before you sell a house?
Particular renovations are worth doing, however minor they are, such as a complete kitchen remodel, light fixtures, faucets, hardwood flooring, cabinet hardware, etc. A major renovation makes sense. It can be a deal breaker.
How important is the inspection report?
It can be a critical negotiation tool in buying a home. Whatever issues the report turns up on potentially can drive the price down. If the inspection report raises numerous or costly problems with your home, you might find yourself at the negotiating table (after you already gave your asking price). That is one of the considerations before selling a house.
What can make a property not sell?
These include the house's location, square footage, ceilings, parking restrictions, lack of a backyard, a flawed floor plan, and bad architectural design.
Is there a difference between minor repairs and major housing repairs?
Yes, there's a big difference between both types of repair. One involves less tasky and time-consuming repairs, such as exposed wires, and the other involves bulky and usually expensive.