Home Selling Checklist: Things To Do Before Selling
Home Selling Checklist: Things To Do Before Selling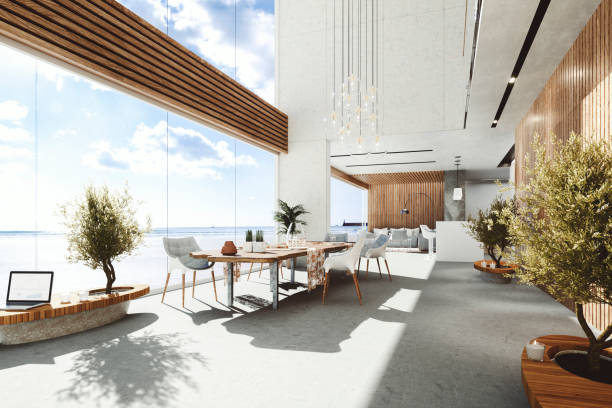 Topping your to-do list, especially in the new year, is to sell your house. While you may be set to take on all the tasks that come with it, you must ensure that time and money are well covered.
In some cases, renovating your home may require you to spend upwardly – a few dollars here to ensure the repairs are settled and the time frame for setting up your home for sale. These strategies can work for you when you make an effective plan.
We understand how stressful selling a house can be. Our ultimate home seller checklist will guide you from the time you hire a great real estate agent to the closing day of the home sale.
Home selling checklist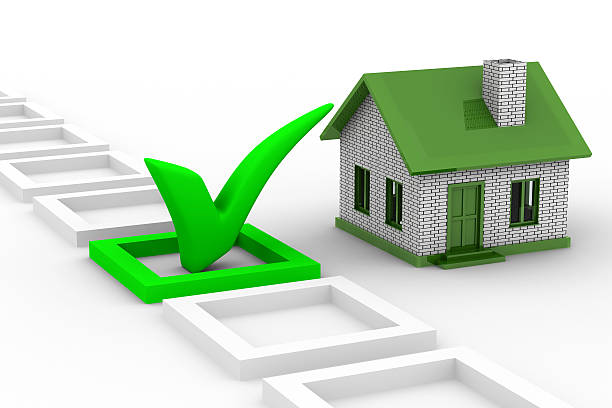 This home-selling checklist provides the perfect outline to help prepare a house for the local housing market. While you may find some tips easy to carry out, others can stretch you a bit.
Research the Market
Asking questions is an excellent way to begin. Make sure you are aware of what you are getting into. Is it a seller's market? What is the rate of home sales in your area? What price are they offering? Is your home comparable to the recent sales of similar properties? If that's the case, you might be able to sell your house fairly quickly, but at what price?
When you understand the market, you will know which marketing strategy will be more convenient in selling your house. The market is unsteady, hence the need to try and know its several appearances.
Set a realistic asking price
Make sure to consider several variables when determining your asking price, such as the valuation of your house, previous home sales in your neighborhood, and market conditions.
Research the local property market to find out how much comparable properties in the neighborhood are selling for. Simulate the closing costs that will be required and allocated to pay for required upgrades and real estate agent fees after you have chosen a reasonable amount.
However, know that the price you "ask" is the same as the listing price.
Hire the right people
This is one of the essential to-dos on a home seller's checklist. Sellers may have the urge to sell their homes themselves, a typical for-sale-by-owner (FSBO) method, without a real estate agent's guidance, which is a better method.
An experienced agent will point you in the right direction when setting a realistic asking price and gathering the necessary paperwork to prove your home's value. They can also provide insightful information during every stage of the home-selling process.
Depending on your state and region, you may be required to hire a real estate lawyer. Hiring a real estate attorney is highly recommended, even if your state doesn't require it. An attorney will ensure you are not tricked out of your property – they protect you while selling your home.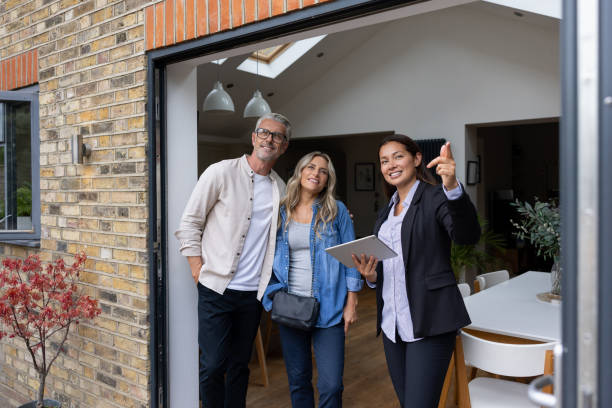 Decide to have a pre-sale inspection
 You can get a second, unbiased opinion on the state of your house by getting a pre-sale inspection, much like a personal home inspection. Before your home is advertised, this kind of examination will establish its general condition and point out any repairs that need to be addressed.
You'll know more about the worth of your house and its condition if you research this information. Use this information to identify worthwhile repairs to boost your house-selling approach. For this benefit, a pre-sale home inspection is a crucial stage in the property selling process.
Consequently, a pre-sale inspection will inform you of concealed issues you would otherwise have discovered until curious buyers have finished their own examination.
Preliminary title report
A preliminary title report is the most crucial document you'll need to obtain when you want to sell your home. It serves as proof of a property's legitimate ownership.
Your real estate agent will be able to offer this report to any purchasers who are serious about entering escrow once the information has been put together. A preliminary title report can be added to your home's portfolio, allowing you to offer a comprehensive and assured case that establishes the asking price a potential buyer should pay for your property.
Once the report is put together, your real estate agent can give it to any potential buyers who are serious about entering escrow.
Reassess proceeds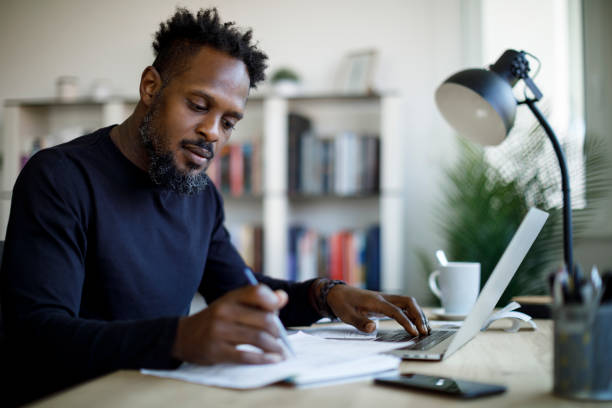 You ought to take another look. After finding a pre-sale inspection and getting your preliminary title report, you will probably know more about your house's worth. If the value significantly deviates from your first estimate, you might need to revise your asking price. Real estate agents play a vital role here.
Your preliminary title report may have clarified boundary issues you were unaware of before your pre-sale inspection, or you may have been undervaluing your home due to those discrepancies. To determine a competitive and alluring asking price, use your real estate agent's expertise in your neighborhood's housing market and your portfolio of supporting material.
You'll need to reevaluate your prospective profits once you've worked with your real estate agent to modify your asking price. Make sure to include staging charges, closing costs, and the cost of any required repairs in your calculation.
Make necessary repairs
 Ensure your home seller checklist includes repair because most potential buyers will favor buying a home or other asset prepared for immediate occupancy. It's time to get started on the duties once you have assessed your home's value and identified any required repairs. Before offering your house for sale, your real estate agent probably will advise completing the necessary repairs.
After the extensive repairs (leaky roof, missing shingles), you should consider minor repairs (light fixtures, light bulbs). This will boost your home's value even more, such as removing old wallpaper, replacing outdated fixtures and door hardware, including light fixtures, ceiling fans, and faucets, steaming carpets cleaned, and restraining hardwood floors from giving them new life.
Remember that you seek to maximize your home's potential rather than its current value. Minor improvements may significantly impact how appealing your listing is overall, depending on your home's price range. However, some fixes might potentially turn out to be superfluous. With the help of your agent, you can determine which improvements to make and which to forego.
 Maintain a repair log and gather old receipts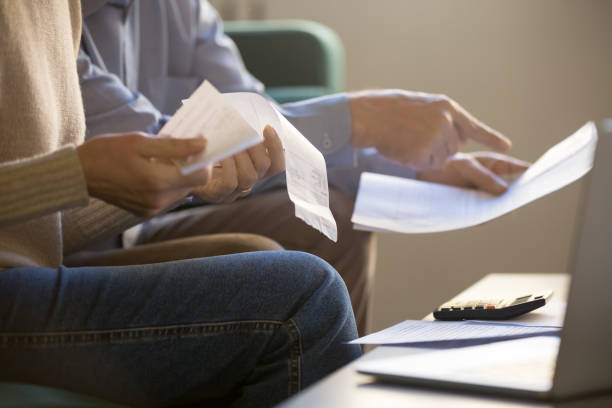 Keeping track of your accomplishments and the costs associated with each assignment is crucial. While making necessary repairs and strategic upgrades, be sure to keep note of every expense related to the work, including hired labor costs and the cost of materials and supplies.
Make sure to gather previous receipts (especially utility bills) while keeping track of the cost of recent repairs and modifications. These dated receipts will be essential to demonstrate how much you have spent on upgrades throughout ownership.
Clean, clean, clean
No home seller checklist may exempt this key factor. To the best of your ability, you should clean every part of your house. Deep cleaning various rooms and closets will keep a potential buyer's interest, such as the dining room, taking out unwanted personal items from storage space, and ensuring the whole house satisfies your expectation, leaving a huge difference from before.
Eliminate unpleasant odors, clean windows, scratch hardwood floors, clean appliances, sanitize your bathrooms, polish your faucets, and remove other indications of filth and grime that could put a sale on hold before it even gets started.
Additionally, be careful to clean up your house before scheduled showings. Likely, a prospective buyer won't submit an offer if the state of your home turns them off. So, cleaning it thoroughly is crucial when you're ready to put your house up for sale.
You may hire a house cleaning service if you cannot perform a DIY home cleaning. You're coming to getting your house ready to sell.
Declutter & organize
When organizing your home, concentrate primarily on cleaning flat surfaces. Continue to organize your home's storage spaces. Family photos and other sentimental items may divert prospective buyers attempting to picture how they will use a space. Remove or relocate objects that may take more space than expected, like the dining table. Each of these spaces should be meticulously organized to show off how much storage space your property has.
Items that may need to be taken out of the house may include personal items, outdoor furniture, and excess furniture that may clutter the rooms' space. You should keep closet doors closed.
Ensure tight or narrow corners are decluttered of sludge that oozes off-putting odors. Pet smells are no exception. You also want to rid the house of it because scents can be a deal breaker when buyers discover it. Not everyone likes pets, and while you set up the house, you may also need to move your family members to enhance the property's space further.
At this point, your home seller checklist is almost ticking out the entire boxes.
Natural light
Make sure to clean windows, open blinds, and let as much natural light in as you prepare to sell your home. Using natural lighting is a terrific way to highlight the elements of your house and give even the smallest spaces a sense of freedom. Your property's appeal can be improved with the proper lighting.
Neutral colors
When trying to sell your home, neutral paint colors are always a wise choice. Potential buyers will be better able to see your home in their furnishings and with their design aesthetic if you use neutral hues.
When you choose vivid primary colors that can catch a buyer's attention, your design and furniture might go well with a bright accent wall, even if it's likely that a potential buyer would appreciate this style.
It would be best if you were sure to pay attention to the undertone of the color you choose, in addition to selecting a neutral shade for the walls of your house. Every color of paint has an undertone. This undertone could be impartial, warm, or cool.
You give those walls a fresh coat of paint in a neutral color before attempting to sell your home.
 Develop curb appeal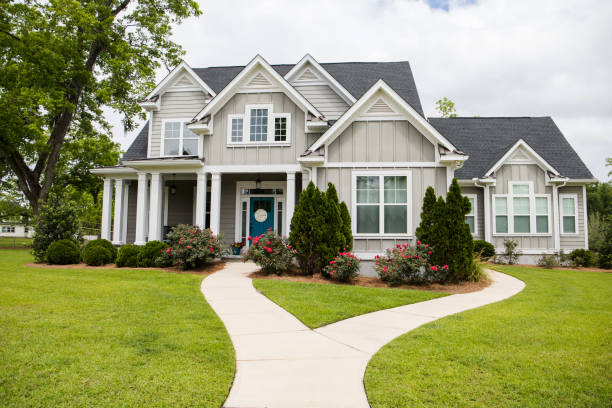 Give your exterior the kind of appearance that will attract purchasers. A home makes the best first impression with outstanding curb appeal. And while a solid first impression might not be the only thing that persuades a buyer to buy your house, it will likely make them look elsewhere.
When seeking to raise your home's curb appeal, use the following actions:
·         Maintain your yard.
·         Pressure Wash the outside of your house.
·         Utilize window boxes and planters to add fresh flowers.
·         Painting your front door with new paint
·         Clean up your flowerbeds.
·         Check your mailbox again
·         Make use of symmetry and patio furniture
·         Add new doorknobs and house numbers.
Make your entrance unique
 How would you like the property's front or entry area if you were a buyer wanting to purchase it? What do you want to see in this area, and what would look bad?
You should keep this room spotless, just like any other part of your house. Clean your front door, sweep your steps, and shine the entrance hardware. After that, set up the exterior of your entryway with a brand-new welcome mat and a few tasteful yet understated décor options. Flowers in pots are an excellent option.
The interior of your doorway shouldn't be used as a catch-all for extra decorations; rather, it should be a dynamic area where a prospective buyer can get a sense of the natural character of your house.
Stage your home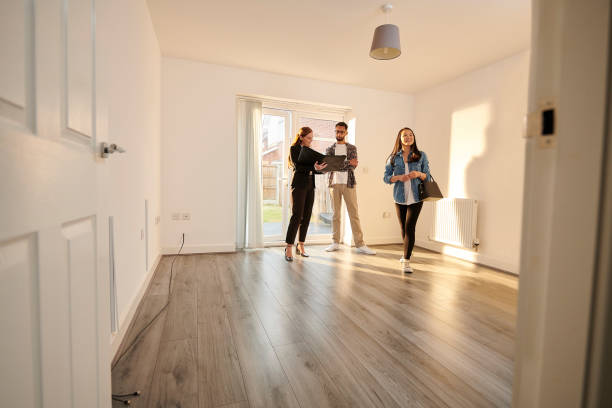 It is time to open your home to potential buyers, having elevated your home's curb appeal and made your entryway. While you can hire professional home stagers to stage your home, you can also produce your home on a budget by following these tips:
·         Consult your real estate agent for free.
·         For mirrors and other staging supplies, visit secondhand stores.
·         Updated hardware can give your bathrooms an affordable facelift.
·         Benefit from return policies
Home staging on a tight budget is possible, and open houses go a long way to gaining advantages at selling your home.
Include final touches
The entire project will be finished with a few finishing touches. You could have seen things in your house that require repair or staging choices you'd like to change. In addition to making these adjustments, don't forget to give your home a few finishing touches to make it stand out.
Fresh flowers and cozy scents can draw potential buyers to your property and give it a more upscale atmosphere.
Make your listing photos perfect
You might be tempted to take the listing images to save money and boost your overall revenues. However, you could be better off hiring a professional photographer if you don't have much expertise in taking real estate photos.
You want to finish strong after traveling this far. The moment has come to polish your listing images now that your property has been tastefully styled. If you can, you may decide to take your photos. The numerous professional photos of your home are the most crucial component of your internet listing, which is the finest approach to draw purchasers to it. At this point, you may be ready to sell.
Plan your next move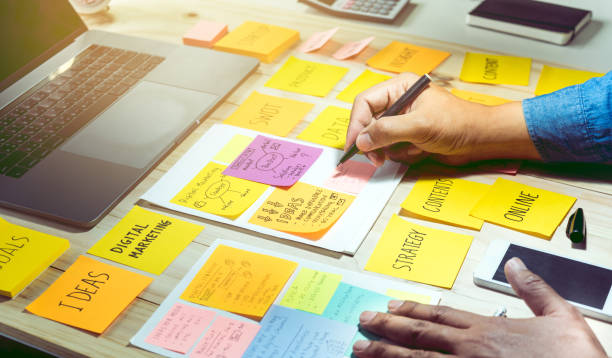 Homes are swiftly leaving the market in the real estate market of today. If all your hard work pays off and you receive an offer on your house in a few days, you'll want to be ready to move out for the new owners to move in ready after you transfer ownership to the buyer at settlement. You should consider where you'll live once your home sells while deciding what to do before listing it on the market.
If you're unsure where you want to move next, weigh your alternatives carefully. Due to a lack of available housing, many home sellers opt to move in with a family member or short-term rentals as soon as their homes are sold if you do opt to downsize and move in with a relative or a short-term rental.
Bottom line
The home seller's checklist is as good as a house-selling necessity. This itemized checklist will keep you on track and help you tackle one room at a time, simplifying your workload. Are you looking to sell? A home seller checklist will make selling your home less cumbersome and clear-cut.
 Home selling checklist FAQ
What is a preliminary title report?
The "prelim report" will contain specific information about the borders of your property, any debts owed against it, and any limitations on its usage.
What are some of the paperwork that sellers will need?
Selling your home requires that you provide specific paperwork, which includes: deeds, homeowners insurance information, loan information, property tax statements, appliance warranties, title report, purchase agreement, and any other information regarding the property.
What should I do with a purchase agreement?
The purchase agreement involves both the buyer and seller. After the seller accepts the buyer's offer, the time comes to sign the purchase agreement. This is where the seller begins to plan to move out with their personal items.