What Happens to a Condemned House?
  What Happens to a Condemned House?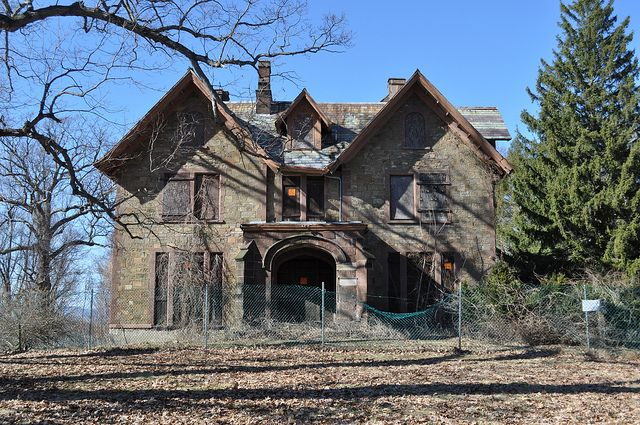 Depending on the severity of the problems, a home that has been designated as condemned is automatically deemed unfit for human habitation because of code and safety violations (other times, because the property has become a safety hazard) by a government entity or local housing authority.
House condemnation can result from structural problems, a lack of essential utilities like running water or electricity, or severe bug or mold infestations are a few reasons a house is condemned. Condemned properties may be demolished.
State or local authorities typically post a notice or a condemned sign on the house when it acquires this status. It is best to abide by these kinds of condemned house restrictions because they are strictly enforced and to consult a lawyer to understand your options better.
In most cases, it is the property owner's responsibility to make the required repairs or modifications to bring the house up to code; failing to do so could result in fines or other consequences.
If the condemned house owner is unable or unwilling to perform the required repairs, the condemned property can then be sold to a new owner, destroyed, or put to another use. Through eminent domain or a similar procedure, local government condemns or may also seize the property.
A condemned home's occupants may be qualified for financial aid or relocation services to aid in their search for new accommodation. However, this may change based on the situation and the local government's policy. The inhabitants of the home will be required to vacate if the issues are not resolved within the time frame normally indicated on the condemned house notice.
What are the grounds for condemning a house?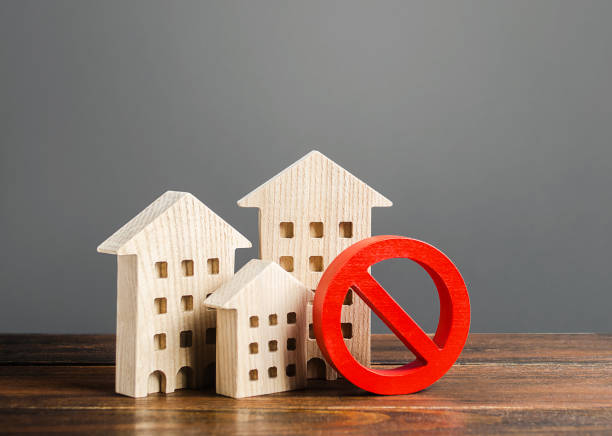 Numerous factors might lead to the condemnation of a home. It's vital to remember that even brand-new houses might end up being condemned.
Depending on where you live, a home may or may not be condemned. However, the following are a few of the typical grounds why a house is condemned:
A building inspector has identified particular risks that make habitation dangerous, like being structurally unsound, hence, considered unsafe.

The home looks to have been vacant for a considerable amount of time because it is boarded up or abandoned.

The home contains toxic materials that are either dangerous to nearby dwellings or inappropriate for human respiration (asbestos, lead-based paint). A house may also be condemned for other comparable reasons, such as infestation, black mold, and unhygienic conditions, including hoarding situations.

The condemned house inspector does not have to list any specific hazards because the building is deemed unsafe while being considered dilapidated.

 When a governmental agency intends to seize the condemned property to demolish it for a public project, it might condemn a residence by asserting eminent domain. This could be a project like building a roadway, a public park, an airport, or one that serves the needs of the general public.

A significant amount of time has passed since the home was last occupied; in some situations (and depending on the property's state), this could be as little as 180 days.
 Eminent domain can be exercised on non-condemned homes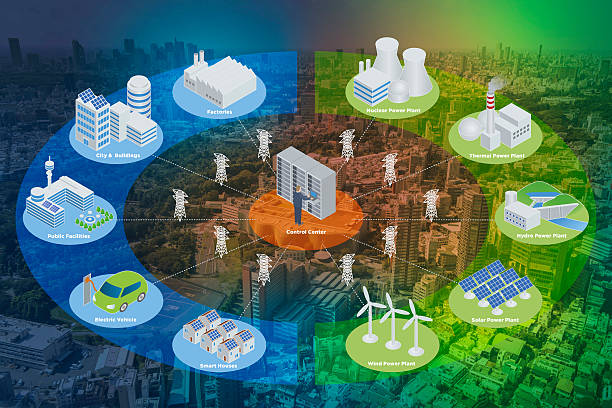 Eminent domain in the context of real estate includes condemnation. It occurs when the federal or local government wants to buy a private owner's property. In a condemnation case, the court will determine the legality of the taking and the amount of just compensation. Court appearances may be required during the condemnation process.
Eminent domain allows the government to take over a property forcibly because of its location. To convert private land for public use, a state initiates condemnation proceedings.
Public agencies may use eminent domain to seize private property, including a house and land if it is required for the completion of particular public projects.
They can still condemn your property if your state wishes to put a motorway or airport through your backyard. However, the government is obligated to compensate you for your property at fair market value.
How long does it take for a house to be condemned?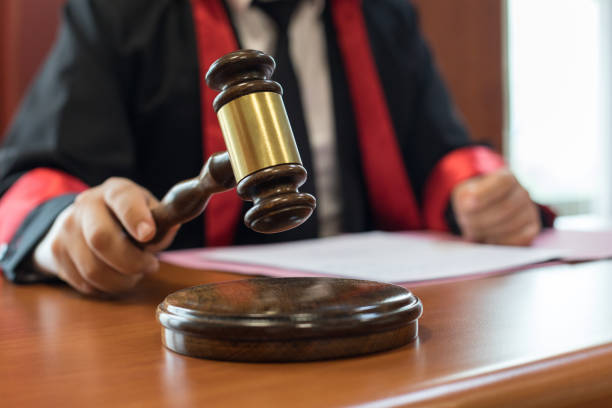 Depending on the property's existing state and the grounds for condemnation, the time it takes to do so varies. Condemnation laws and regulations might vary from one community to the next. Condemning a property will need a lot of time. Receiving tickets for the property's violations is a common result of this, sometimes in a pattern that lasts for weeks or months. The time it takes to condemn a house can take up to a year or longer.
The property owner will get a notification in advance detailing the housing code violations, the necessary safety measures, and the citations that will be used to prove the code violations and describe the property's state.
The case is brought before the legal system if no action is taken. The legal basis for condemning the property will be the subject of a hearing. The judge will allow a set amount of time for reparations. Before the home is deemed uninhabitable, the owner may be given a set amount of time—often between 30 and 60 days, though this varies by county—to fix the problems, ask for new inspections, submit new permit applications, etc.
If it is decided that a residence is structurally unsafe for its occupants and the greater public, condemning it may be done more quickly.
How to prevent a house from being condemned?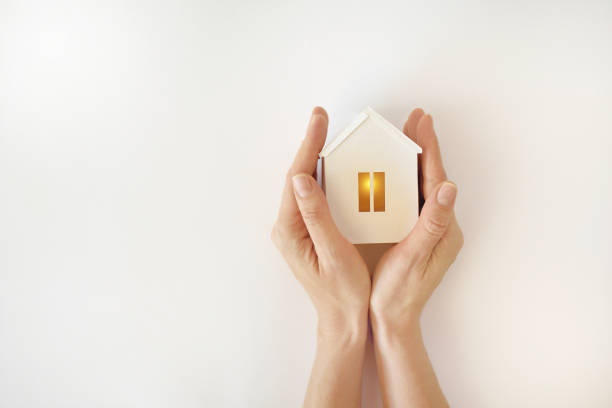 It will take care of all the proclaimed infractions the city or town has placed on the property to prevent a home from being condemned. The housing authority will require evidence that the property is no longer in poor condition.
When major violations or structural damage occur, the building authority will likely be stern. Additionally, a problem like a black mold infestation will be treated seriously.
Selling a condemned house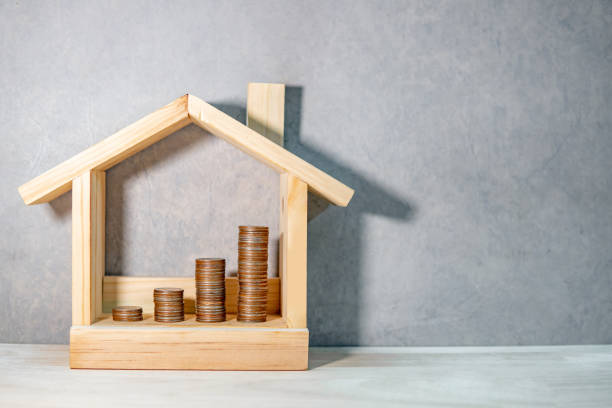 When a building is condemned, the new owner must choose between demolishing it and making repairs. The Buyer shall pay all costs of demolishing the property and all costs of repairing the property, whether or not the property is repaired.
Condemned homes are frequently sold for a significant discount. The property's condemned status has had a substantial impact on its value. Homes that have been condemned due to violations of the construction code or poor conditions might not be worth renovating.
It is crucial to remember that if you decide to sell, you probably won't be able to do so to a standard buyer who will qualify for a mortgage loan.
It must be sold in its current state due to its condition. Construction professionals and real estate investors are likely to be the buyer pool. We Buy Ugly Houses, and other real estate investment businesses are astute buyers. Additionally, businesses that buy cash will shut down swiftly.
Sometimes the land alone will have the most value in a condemned building. The property's owner has the option to elect to demolish it and start over.
How to sell a condemned house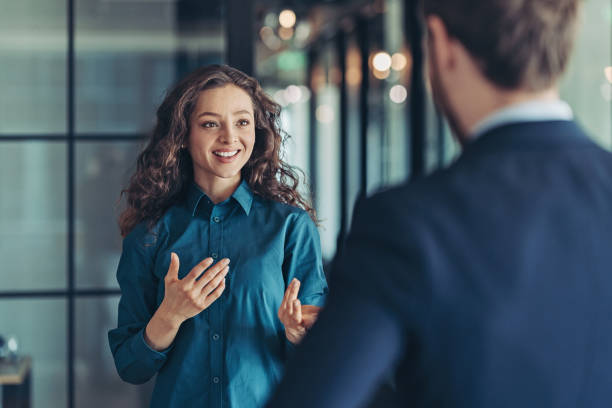 You might conclude it's not worth restoring if your property has been declared condemned due to code breaches or poor maintenance. You have the option of selling your foreclosed property, but there are several crucial considerations.
First off, you won't be able to sell the condemned house as-is without making the necessary repairs. Instead, you may market the land on which the house is situated to potential buyers who would then want to remodel or demolish the house themselves.
A residence that has been condemned could reduce your buyer pool. It may be challenging for some interested parties to persuade a mortgage lender to approve a loan for a property that includes a condemned, as-is dwelling. Instead, you might have more success marketing to a cash buyer or an investor with the support of a hard money lender.
Numerous organizations acquire houses, frequently "in any condition." You might still receive a reasonable offer for your property even if there is a condemned house there, depending on its location and value.
Buying a condemned house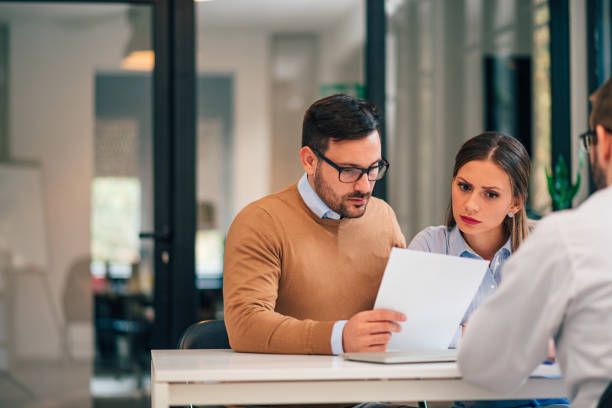 Property sales vary by geography and by property type. Here are some suggestions that will help you along the way if you're wondering what you can do to get ready for buying a foreclosed house.
Gather as much information as possible
You will progress through the process with clarity. Learn about the requirements, such as the documentation outlining the buyer's rights and the policies supporting purchasing a condemned property, among other things. Engineering reports, pictures, and architectural plans are examples of additional information. Obtaining a cost estimate for any necessary demolition or repairs is also crucial. Check the local condemned house rules and codes on fixing a condemned property, as well as property taxes, other bills, and any liens on the property that the previous owner never paid. Also, seek legal advice.
Find a lender
The biggest challenge will be finding a private lender if you want to demolish the house and build a new one from scratch. Your best option will be to apply for a land loan if you don't plan to start construction on the house right now. Speaking with particular lenders who focus on land loans will be worthwhile. Remember that these loans require a larger down payment than conventional mortgages.
Understand your goals
If you want to start building right now, you should apply for construction financing. With a construction loan, you may pay for both the land and the new building at once. The finest financing program can be found by speaking with a local mortgage lender.
Consider an alternative
Working with a hard money lender or finding a partner investor can help you buy the property and get the money you need to finish your project.
Property research
When a house is condemned, additional measures are frequently required to make a purchase possible. For instance, when making your offer, you collaborate with a code enforcement organization if the property is condemned due to safety violations. Your local authorities may have additional condemned house rules. If the property were foreclosed, the bank would be your contact instead of the owner.
Seek a good real estate agent
It can be very beneficial to have a good real estate agent on your side. Hire a real estate agent or specialist who is passionate about seeing the process through to a successful conclusion. The correct real estate agent can assist you in interacting with local officials and may even make recommendations for contractors you might employ to make repairs.
Many lenders will also only grant a mortgage depending on the current valuation of the property. The existing value of the condemned building and the land value is considered. Still, it's possible that you'll need a lot more money actually to renovate or demolish the property.
There is more due diligence to be done when buying foreclosed homes. Buying and selling a condemned home requires due diligence. It can be quite helpful to have a great real estate agent on your side.
How much does a condemned house cost?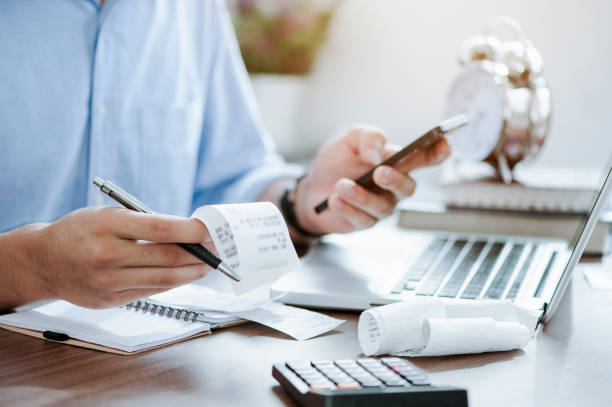 A condemned house's price might fluctuate greatly, much like that of other houses. The value of a house that has been condemned will depend on various elements, including the cause of the condemnation. Generally speaking, a house that can be renovated will be far more valuable than one that needs to be torn down. When a building must be destroyed, all that is left is the land value.
Here, the following are some of the factors that will affect the price:
The house's location

The house's size in square feet

Features of the property

How many acres is the land size?

Number of bathrooms and bedrooms
To ascertain the current worth, you can request that a real estate agent conduct a comparative market analysis (CMA). Analyzing the value of a condemned house is similar to analyzing the value of other kinds of assets. However, it could be difficult if there aren't many comps or comparable houses.
How to find condemned houses near me?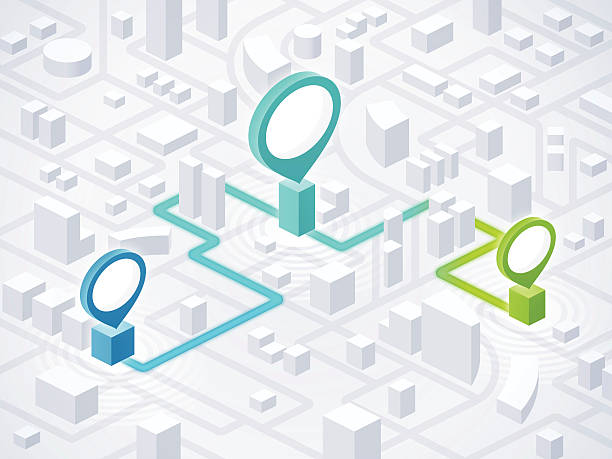 The most modern resource for finding information about homes is probably the internet. While you can use it for your search, you can also explore further for information about houses from brokers and print media (newspapers). Other places to look for foreclosed homes include:
Check the website of your city
You can also inquire with your city or county to see whether they maintain a list of nearby foreclosed properties or a website listing them. If you're interested in purchasing an abandoned and condemned house, these lists of houses that have been condemned can be a wonderful place to start your search.
Bank foreclosure
If a property has been abandoned, it may be condemned, and vice versa. In any scenario, a large number of these properties become bank-owned. When there are no bidders when a bank forecloses on a property at auction, the property is eventually listed with a real estate agency.
Look around
On occasion, you can get lucky and pass a house that has been abandoned while driving. You can locate the property owner and attempt to get in touch with them personally if you don't mind doing some investigation. By enquiring about their interest in selling, you might be able to find the precise kind of house you've been looking for.
Attend auctions
Attending auctions can frequently be a great way to uncover these properties. Although they might only be conducted occasionally, these auctions can be an excellent way to buy a house at a discounted price. You might come across a property that would be perfect for your ideal project.
Can condemned houses can be fixed
Generally speaking, most homes that are condemned are only so after they have been abandoned and the owners or residents stop keeping the place up to code.
Not all condemned homes are demolished. Some abandoned buildings can be transformed into magnificent residences that are worthwhile to possess.
Some houses may have architectural merit and "excellent bones" that will make them great for restoration. These homes, however, are not your standard fixer-upper. They typically take a lot of effort.
If the issues that led to a property being condemned in the first place are resolved, the status of a condemned home may also be changed. You might need to make a large expenditure to bring the house up to date if it was condemned due to code and safety concerns.
The problems could be structurally significant or as straightforward as electrical wiring. Before making a purchase, make sure to obtain copies of the original condemnation orders and a reliable house inspection to know what you are getting yourself (and your money account) into.
You must ask the local authorities for inspections after you finish any required repairs. The condemned status can be lifted if the property passes those inspections after renovation.
Condemned house FAQS
What is a housing code violation?
House code violations are set regulations placed in place to protect the health, safety, and welfare of the general population. A condemned home is evidence of a code violation or building code.
What right does the Federal Government have over my condemned house?
Real estate is a form of eminent domain. It happens when the federal government desires to acquire property from a private owner. The court will decide in a condemnation proceeding whether the taking is legal and what the appropriate compensation will be. A state starts condemnation proceedings to change private property for public use.
Who has the right to change private properties?
Individuals in a state own private properties. Although individuals have the right to own properties, they are yet vulnerable as the federal government has eminent domain powers to change private property to the public. In most cases, the private owner does not go with compensation.
What is a condemned house notice?
A condemned house notice is an official document that notifies homeowners that their property's conditions violate the local rules and building codes. The condemned house notice goes over the repairs the owner must complete and when they need to be finished.
How do you sell a condemned house?
Make the Repairs and Keep the Home

Make the Repairs and Sell the Property

Sell the House "As Is"
Are there facts about condemned houses?
Condemned houses are usually not found in affluent areas. They are more commonly found in lower-income areas.

To deal with the homeless epidemic, tiny homes and communities are replacing abandoned and condemned houses in several cities.

Your area may also hold auctions for abandoned and condemned properties.

Every county and municipality has its own set of condemned house rules, including justifications for and timing of the process.

A well-structured house can still be considered condemned.

By law, public authorities may exercise the power of an eminent domain.

What happens when a house is condemned? If you own a house that has been condemned, neither the property owner nor any tenants can live in the home.

A condemned house also has its market value.

Traditional lenders and real estate agents rarely deal with condemned houses.
Bottom line
When we hear the phrase "condemned house," many of us picture boarded-up eyesores, but there are really numerous more reasons why a property could be condemned.
It's crucial to enter discussions knowing what kind of value the property holds and how expensive your project will be, whether you're planning to develop on a lot with a condemned home, sell a condemned property, or rehabilitate a previously condemned home.
Although there may be a few hoops to jump through in order to buy or sell these properties, the value of a condemned lot may make the extra effort worthwhile.