How to Sell a House without a Realtor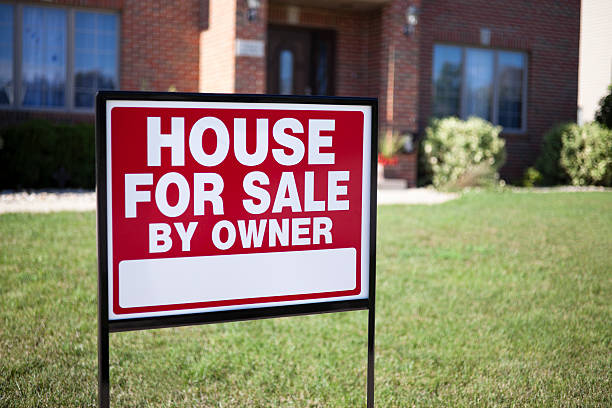 To sell your house, you need all the necessary information you can get to make the journey seamless: when to list and sell, where you want to move to, and how much money you hope to make, especially because you are looking to sell your house without a realtor. No realtor minding your business; just you, going the way of for sale by owner (FSBO).
As an FSBO seller, consequentially, you hope to save more money on real estate agent commission fees, but you are also concerned about the process and the amount of work involved; hence, why you haven't started on your way to selling.
If that is the case, and you're wondering how to go about it, we are sure you will find all the important information useful to guide you on your journey to selling without a realtor.
What Is A 'For Sale by Owner' Listing?
You intend to sell your home independently when you advertise it as For Sale By Owner (FSBO). That implies that you must assume responsibility for the entire selling process from when your "for sale" sign is hung until the closing. Although it requires a lot of labor, some people use this strategy to lower the price of selling a home.
The seller takes up the entire work involved; no agent, no realtor. However, it is possible and achievable, but some sellers can underestimate all the moving pieces that go into a move, which is why we're going to break them down for you.
Here are three main options for selling FSBO without a realtor:
1.     Sell to a buyer who will pay cash
2.     To facilitate a sale to a known buyer, engage a real estate attorney
3.     Utilize For Sale By Owner to handle the sale (FSBO)
Here are the benefits and drawbacks of each choice, and they provide you with some fundamental instructions if you want to sell your house without a realtor.
1. Sell to a Buyer who will Pay Cash
Cash buyers are people or organizations that buy your house outright without the requirement for lender finance, such as iBuyers and house buying businesses. Consider selling your home for cash if you need a quick sale. Convenience and a speedy sale are provided by cash purchasers, but frequently at the expense of a larger transaction fee and a smaller net profit.
Benefits:
Avoid delays in home inspection
One of the processes involved in closing is the home inspection. You may scale this part if you sell your home "as is" to a cash buyer. They may not require you to complete any needed repairs the home inspection found. Some cash buyers could waive a home inspection entirely.
Avoid the stress of an open house and home showings
Sellers forego cleaning the property when it's a cash sale (no need for a do-it-you-self or paying a home keeper, either). With a cash sale, nobody is coming for an open house or showing at a moment's notice. You'd save much time from your already busy week.
You can forego the house renovation
Since the property is being sold "as is," there is no need to make any repairs or improvements. There is no need for renovations to increase the marketability of your house and draw buyers, so forget about decluttering, staging, painting, and upgrading hardware and fixtures.
Drawbacks:
Lower sale price than the actual price
Many cash purchasers take advantage of the seller's need for convenience to negotiate a lower price. That is the exception to the rule for making a fast sale. These costs are substantially more expensive than the 3–6% range of real estate agent commissions. Therefore, if your house sells for $400,000 to a cash buyer, you'll usually leave $40,000 on the table.
 After buying the house, they intend to invest money into fixing it up so they can sell it quickly and for the most money feasible. Sellers frequently are unaware that they are surrendering their valuable goods for comfort.
No chance of sparking a bidding war
When making bids to a seller in a cash sale, there is frequently no space for negotiation or a bidding war. Meanwhile, in a strong seller's market, bidders often compete to purchase a home; thus, a seller might obtain a final sale price considerably over the initial listing price. However, if you're selling your house to a cash buyer, you lose the chance to start a bidding war.
To facilitate a sale to a known buyer, engage a real estate lawyer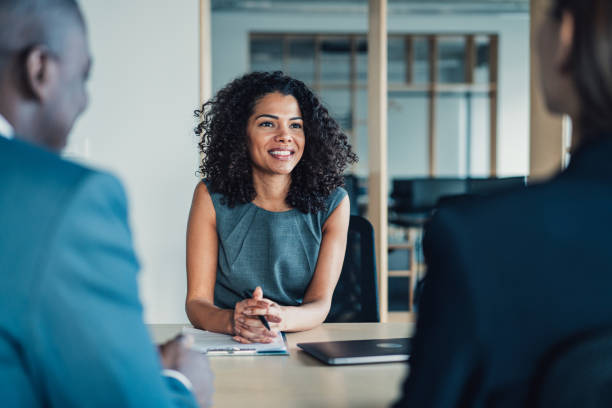 When making bids to a seller in a cash sale, there is frequently no space for negotiation or a bidding war. Meanwhile, in a seller's hot market, bidders often compete to purchase a home; thus, a seller might obtain a final home's sale price considerably over the initial listing price. However, if you're selling your house to a cash buyer, you lose the chance to start a bidding war.
Regardless of whether you're selling your house via a real estate agent or not, depending on your state, you might even be required to have a real estate attorney present at the closing.
Benefits:
A real estate lawyer can create an impenetrable contract
Your lawyer will draft documents that specify the sale price, closing dates, any conditions, caveats, and contingencies, as well as deadlines for inspections and appraisals.
A legal advisor to resolve disputes
If issues arise, they can intervene to settle them or even stop them from happening. Unable to agree on a moving date and failure to disclose property flaws are two common disagreements.
Hiring a lawyer is cheaper than hiring a real estate agent
Real estate attorneys often charge between $150 and $350 per hour in fees. Although hiring an attorney is expensive, the cost is less than the commission you would pay to engage with a real estate agent (typically 5.8 percent of the sale price). In contrast, the agent receives $15,000 (or 6%) when you sell a $250,000 home.
Drawbacks:
You won't get the best deal on your sale with an attorney
While a skilled attorney will assist you in completing your home sale without encountering any legal problems, they cannot assist you in getting the best price for your house. Agents are skilled at devising sensible pricing plans and obtaining the greatest price for your house.
The lawyer really can't bargain on price if you're set on working with just one buyer. You need a great real estate agent for that.
You might lose an acquaintance
When selling a house to a friend, there are several dos and don'ts. To close a sale that pleases both parties and preserves the connection, act professionally throughout the process and maintain composure when discussing price.
3. Utilize for Sale By Owner to handle the sale (FSBO)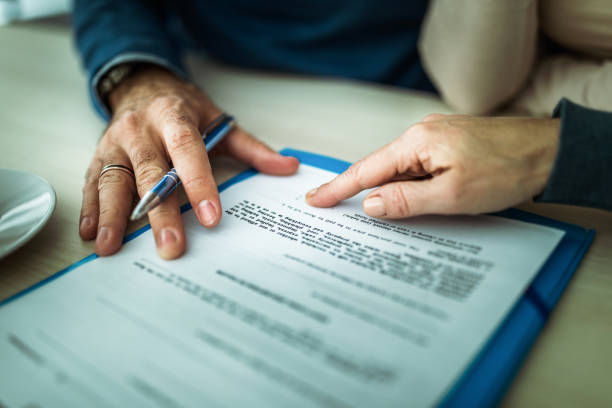 Sellers generally opt for For Sale By Owner in order to save on agent commission fees and have complete control over the transaction. But with greater power comes greater accountability. The listing needs to be promoted, priced fairly, and open houses and walk-throughs need to be held.
Few homeowners are ready to undertake these tasks and run the risk of getting less for their properties. However, if you have good marketing, interior design, networking, and negotiation skills, you might be able to pull it off.
Benefits:
Save on real estate agent commission fees
If you sell your house yourself, you will keep the 3 percent commission that would otherwise go to the listing agent. However, remember that you can still owe your buyer's agent commission fees, which are normally 3% of the home transaction.
Your house can still be listed on the MLS
Your personal Facebook profile, Nextdoor, other online neighborhood sites, and other online platforms are fantastic places to promote your property listing. But you should post your house on the multiple listing service (MLS), used by real estate agents to list homes, in order to reach the greatest number of potential buyers.
FSBO houses can sell more quickly
Sometimes FSBO houses might sell and close more quickly than a sale on the open market because it's not an arms-length transaction. Because the sellers frequently sold their properties to people they knew, these sales were completed swiftly.
Drawbacks:
Compared to using a realtor, you'll probably get less money when selling your home.
For a variety of causes, FSBO houses typically sell for less money:
FSBO sellers are being out-negotiated by buyer's agents.

  FSBOs frequently lose money when their homes are overpriced because they fail to set a competitive listing price. When they overprice their house, it stays on the market longer and costs more to sell in the end.

In the case of a house inspection, problems that the seller finds difficult to resolve effectively could be exposed in the report. They might consent to make too many repairs and end up losing money when they sell their house. Or the buyer can walk away if they push back too strongly.
FSBO is time-consuming, and you become your own agent
You instantly take on the role of your own agent. It will appear to be a part-time position. Social media, flyers, and open houses must all be used by sellers to market their property.
Additionally, you must be accessible throughout the day, night, and weekend to answer queries quickly. You risk losing a customer if you don't promptly respond to emails or phone calls in case they find another place to live in the interim.
More responsibility
As you'll need to employ a professional photographer to take professional photos of your home's interior and exterior, photos and staging are your duty. You must schedule a time to pick up many hours in advance and pay the fee, which often ranges from $110 to $300. Professional photography cannot make up for a crowded or badly set home.
Your safety may be at risk
You are inviting strangers into your home if you choose to sell FSBO. In addition to arranging walkthroughs, an agent will screen prospective buyers to protect you and your house by ensuring they're real, pre-approved buyers. Agents pre-schedule and employ lockboxes to keep the client close by during the exhibiting process.
You might fall into fraud.
Additionally, FSBO sellers must be on the lookout for online phishing schemes and wire fraud when buyers receive what appears to be a legitimate email from a title company but actually contains fraudulent wire instructions that transfer funds to a fraudulent account. The term "wire fraud" denotes this. Normally, you cannot get your money back once it has occurred.
You have to handle negotiations yourself 
Be honest with yourself about your strengths as a negotiator before deciding to sell by owner because it's an important aspect of the deal. Can you maintain composure during the back-and-forth of negotiations while still achieving what you want? Are you confident in refusing requests, and are you aware of market norms? Not understanding how to approach all of these like an agent could be difficult.
Agents are competent negotiators driven to secure the best possible outcome for their customers.
How to sell your house without a realtor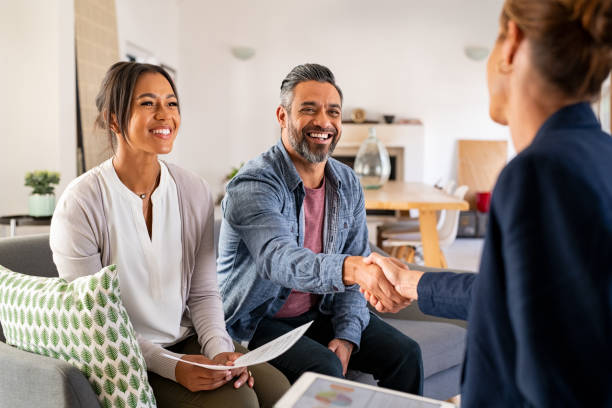 Your property is an important asset; selling it is as important as getting a fitting market value. While you may have decided to go the route of FSBO, you also want to know how and what steps to take to sell your house with a fair and get a return.
To sell your home without a realtor, follow these steps:
You'll need to create something akin to the comparative market research that an agent creates to assist potential sellers in determining the list price.
How to calculate the worth of your home

To obtain a sense of the prices comparable homes have recently sold in your neighborhood, do some research. The value of your home can also be officially estimated by hiring an appraiser.

Look for closing details on real estate websites when determining the market value of your home, and then take the same actions.

Prepare your FSBO home for sale

Make any necessary repairs and do some staging to make your house as attractive as possible to potential buyers.

Look around and see what easy and quick fixes would spruce up the place — from replacing burnt-out lightbulbs to repainting your teenager's black bedroom.

Some experts advise packing up at least half of your stuff before listing your house. Remember, preparing for a home sale goes beyond ensuring there aren't any kid's toys on the floor.

 Publish a listing

Set a reasonable asking price. Make a listing for your home online on sites like Realtor.com, Redfin, and Zillow. Make sure to add eye-catching images and a thorough description of the property to maintain a buyer's attention.

Buyers could worry whether there is a problem with a house if it remains on the market for an extended period of time.

Your home should be priced to sell, with a listing price that can attract buyers and isn't excessively over what your market research revealed to be the neighborhood average.

Promote your home

Promoting your property will help it reach potential buyers who are interested in buying it. To spread the news about your home, use fliers, social media, and open houses.

If you deal with an agent, they can have a network of potential buyers to whom they can show your home. You need to figure out how to contact your buyers without an agency. Take a cue from the successful realtors in your neighborhood. Do they advertise "for sale" listings in neighborhood organizations, display yard signs, and send out postcards? Adapt them.

 Manage contract timelines and due dates

There's much paperwork to handle after accepting an offer. From the purchase agreement to the closing statement, these are legally binding documents. You'll need to monitor contract timelines, such as how long the buyer has to get a home inspection done, negotiate for repairs, or to walk away from the sale.

Prepare the required legal disclosures

States have different legal requirements for home sales. It's a good idea to involve a lawyer in either reviewing or preparing these documents. At a minimum, you'll need a purchase agreement and settlement statement.

Schedule inspection appointments with the buyer

The buyer selects and pays for the home inspection. While you may want to prepare for the home inspection, your primary responsibility is ensuring that the home is empty and that the buyer and inspector can access the property.

Negotiate

Based on the results of the inspection, you and the buyer's agent can renegotiate. You must haggle with the buyer over the purchase price and other details after you get an offer. To assist with the legal facets of the sale, you might wish to contact a real estate attorney.

Close the sale

Once all the necessary paperwork is completed, you will transfer the ownership of the house to the buyer and receive the agreed-upon sales price. Some states require that lawyers be present at closing, so even if you choose not to involve one earlier in the process, you'll have to hire someone now.

If you want to sell without a realtor, you will be doing a lot of work, including those of a scheduler, marketer, legal expert, and more. Most real estate agents work full-time since it is a full-time job.

If you do decide to engage a real estate agent, look for someone who has a lot of local listing experience as well as reliable recommendations from previous clients. Although real estate commissions are variable, you should be aware that a listing agent usually splits the commission amount with a buyer's agent. Contact us for more information, and let us know how we can help you if you need a professional agent.
FSBO sale Q&A
Do you require a real estate agent to sell your home?
You might feel at ease inviting visitors to your place because everyone has a different threshold for danger. Many people might immediately recognize the threats. Without a realtor, you won't have anybody to vet potential buyers or protect you from fraud when selling your home. Use caution, common sense, and research to stay safe.
What misstep do FSBO sellers make the most frequently?
Cost should not be mentioned in the listing! It may seem absurd, but some FSBO sellers think leaving the asking price out of private marketing will increase interest. Contrarily, most buyers are hesitant to get in touch with you personally and could worry that you'll overprice the home. Their trust in you and the transaction is boosted when you are honest.
What are the "must happen" before an FSBO home sale process is completed?
When a seller sets out to sell their house without a realtor, they either know all the requirements or expectations they have to execute to have a successful sale, or they intend to learn about the entire process up to closing. The most common fact about an FSBO sale is that the seller intends to sell without a realtor. The other factors involve the things the seller must do:
The seller must pay the buyer's agent.

Provide the buyer with their property tax bills.

Provide documents like a mortgage statement, loan documents, homeowners association agreements, tax records, a legal contract, and a sales contract.

Selling a house like an FSBO requires legal involvement.

Like the buyer's agent commission, the seller must also pay his attorney.

The seller will carry the weight in the real estate transaction.

The seller traditionally pays the agent's commission, typically 5% to 6% of the final sale price.

Real estate transactions are necessary to draft to interpret the endless stack of closing paperwork.

Sellers always want to sell for more money.

In the FSBO sale, the seller must set a realistic price and the list price.

Advises sellers will need for their home sale come from their legal attorney.

Sellers can avoid paying real taste agent commissions.

There is room for price negotiations.
What are the "must not happen" before an FSBO home sale process is completed?
Selling a house without a realtor may come with hectic expectations, but some of these requirements are not always necessary.
The seller is not charged realtor fees as there was no design for the realtor -- there are no realtor fees in FSBO sales.

A seller may decide to find other homes sold as FSBO to weigh his chances. However, homes sold as FSBO may vary from owner to owner.

It isn't always necessary, but a buyer may request the property survey.

A seller may not need to worry about curb appeal if the property is fair with it.

The seller does not need their own realtor.

Sellers also factor in paying commissions to the real estate professionals involved.

The seller may consider the median sale price.

Paying a flat fee is optional, but it may make sense to pay a flat fee to put their property on the multiple listing service.

List your home with a flat fee MLS service.

The seller or the buyer may pay the closing costs.
How easy is selling a house like an FSBO?
Actually, selling a house on your own like an FSBO might be fairly difficult. Additionally, it may cost you a lot of money to sell your house on your own.
National Association of Realtors survey found that owners who engaged an agent to sell their property received a price that was 26% more than those who did it alone.
How long does the closing process of selling FSBO homes last?
The entire process, up to the closing date, may vary. However, You should be ready to close as soon as possible, even though the home closing process typically takes 30 to 45 days.
Even though some hiccups are unavoidable, you may help to ensure a smooth closing by paying off all outstanding bills, getting ready all the necessary signing paperwork, and making the down payment on schedule.
Common Facts about selling your house without a realtor
Your state's process for selling FSBO If you've decided selling your house without a realtor is the best approach for you, follow these steps to increase your chances of a successful sale.

Potential buyers of FSBO homes may also live in your neighborhood.